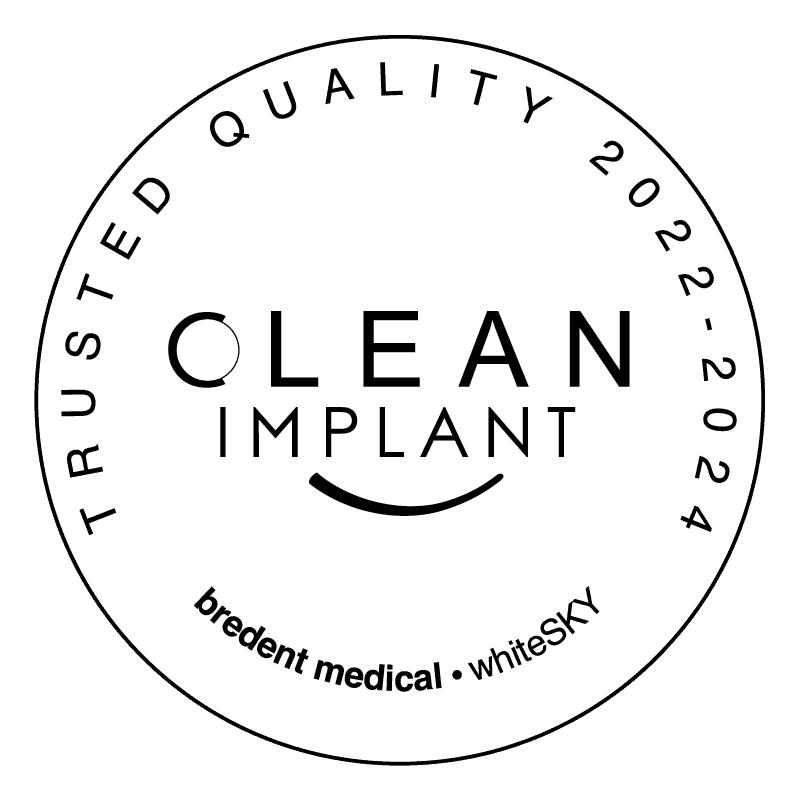 TRUSTED QUALITY 2022 - 2024
TRUSTED QUALITY
2022 - 2024
The whiteSKY implant system has proven its worth on both a clinical and scientific level since its launch in 2006. Published, science-based long-term results spanning over more than 10 years attest to its success. These findings demonstrate that whiteSKY zirconium implants can achieve results which are comparable to those achieved with titanium implants.
The second generation of whiteSKY now incorporates all the advantages of the classic whiteSKY in a modern, enhanced design: "Scientific success – in a new form". The intricate production from compressed zirconium and one-piece design have been maintained in the whiteSKY T.L. This ensures whiteSKY T.L. implants are extreme stable, a key factor for whiteSKY's long-term success.
The further development of the whiteSKY zirconia implant into a whiteSKY tissue line!
1. Two angled surfaces, each 15°
less customisation required when restoring angled implants
fixation of prosthetics - "Cement lock"
3. Optimised self-tapping thread
less force required for screwing in
4. Optimised abutment height (4.5 mm)
makes prosthetic restoration easier
5. Optimised surface structure
for soft tissue attachment
for reliable osseointegration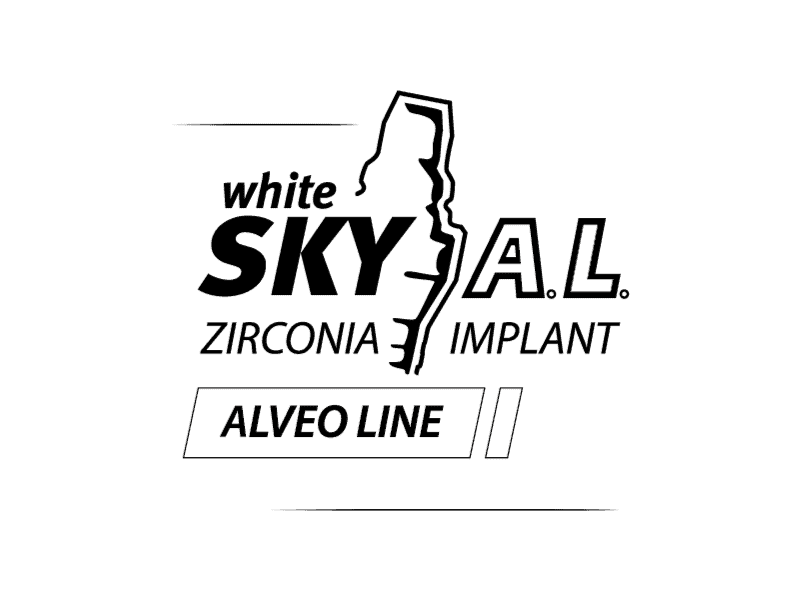 Cavity filling directly after extraction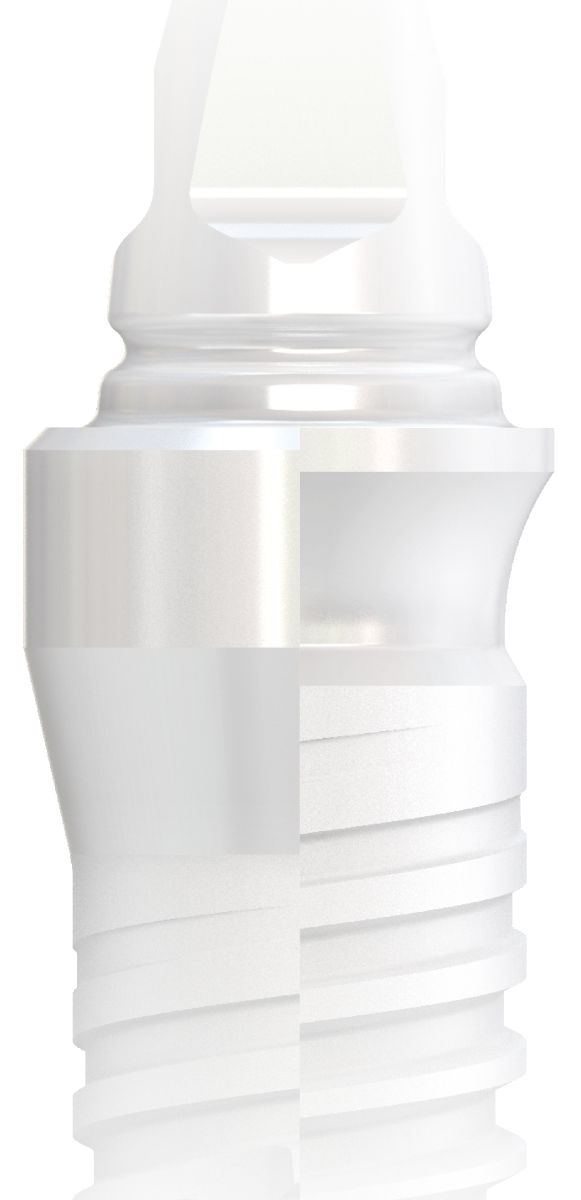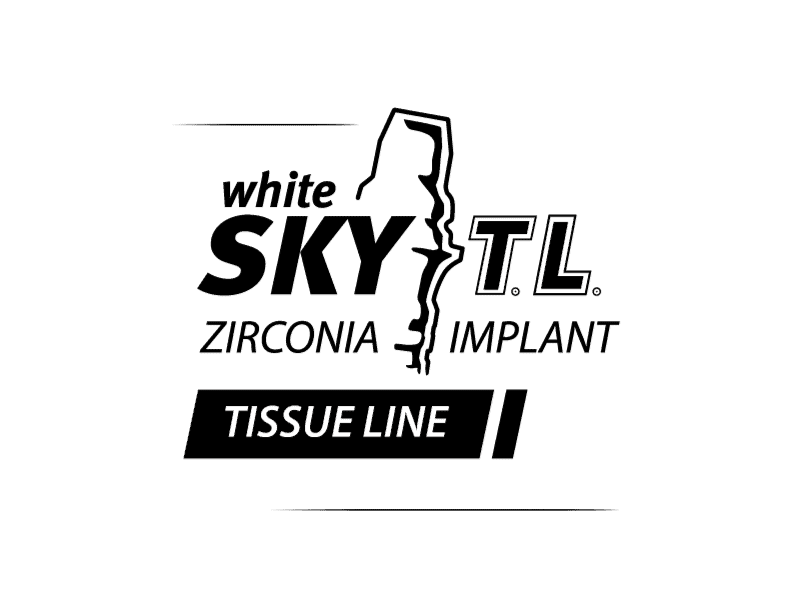 Scope for cosmetic forming of soft tissue
Osseointegration of zirconia and titanium surfaces
A study at the University of Dresden 2 showed very good results with regard to the osseointegration of whiteSKY zirconia implants. The regenerated bone can clearly be seen (left picture) , as can the direct attachment of osteoblasts (right picture) to the surface.
2 Stadlinger B. et al.: Comparison of zirconia and titanium implants after a short healing period. A pilot study in minipigs; International Journal of Oral Maxillofacial Surgery 2010; 39; 585 – 592
The benefits from whiteSKY
"We have very high-quality standards for the implants fitted here in our clinic. A modern ceramic implant must offer maximum safety on the one hand and an up-to-date design on the other. The new whiteSKY Tissue Line implants fulfil both of these requirements in a special way. Whether immediate implant or late implantation, in addition to the reliable osseointegration, I am particularly struck by the aesthetically pleasing, excellent gingival condition achieved within just a few weeks."
Dr. Holger Scholz
Konstanz, Germany
"After completing my scientific work at the University of Cologne 15 years ago with the first-generation whiteSKY implant, I am now pleased to be able to work with an updated system. The implant design adapted to the copaSKY results in high primary stability and a stable peri-implant bone level. The modified design geometry is ideal for conventional or digital prosthetic procedures."
Prof. Dr. Jörg Neugebauer
Landsberg am Lech, Germany
"With the new whiteSKY Tissue Line implants, I have a very good feeling when screwing in the implants, as they have optimum primary stability and give me a great feeling. Thanks to the optimised abutment height of the new implants, the customisation process is much easier and faster for me! I am also pleased with the new design of the white insertion instrument that comes in the packaging: Easy handling and superior aesthetics! An all-round successful implant system."
Dr. Claude Gallizia
Aubagne, France
"I find the whiteSKY Tissue Line implants to be ideal for immediate implant placement in the front of the upper jaw. Optimum primary stability is achieved with the new whiteSKY implants. The perfect roughness of the zirconia surface leads to very good wound healing and attachment of mucous membrane."
Dr. Siegmund Döttelmayer
Bad Aussee, Austria
"The new design of the whiteSKY Tissue Line implants, characterized by a concave shoulder, contributes to improved soft tissue stability and long-term aesthetic parameters. The innovative quadrangular shape of the abutment, thanks to the 2 angled surfaces, facilitates prosthetic management even on inclined implants. I appreciate the simplicity of the digital workflow with the implant which allows chairside fabrication of the temporary crowns."
Dr. Andrea Borgonovo
Milan, Italy