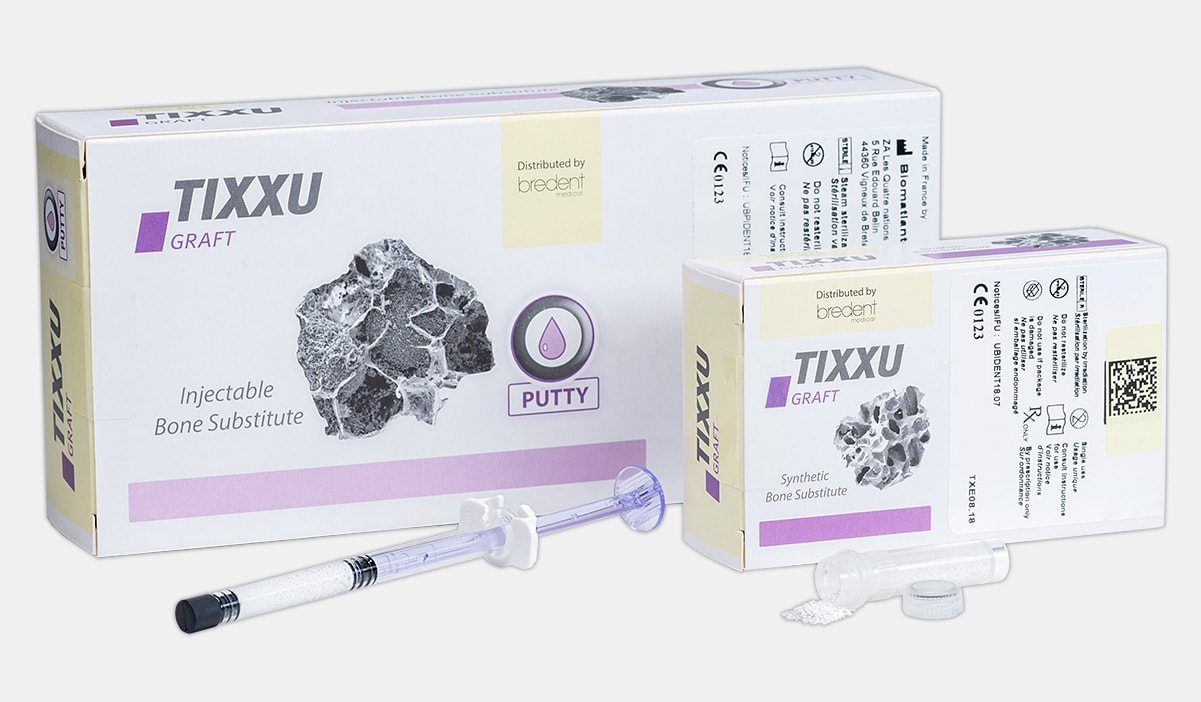 synthetic bone substitute 

TIXXU GRAFT Materials from MBCPTMTECHNOLOGY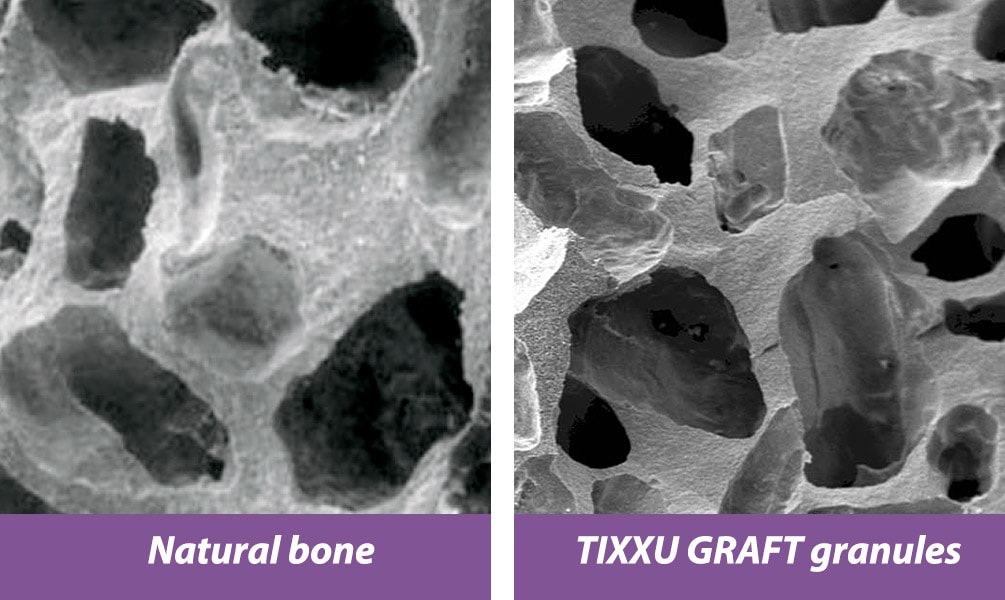 The micro-macroporous biphasic calcium phosphate mimics the structure of a natural bone.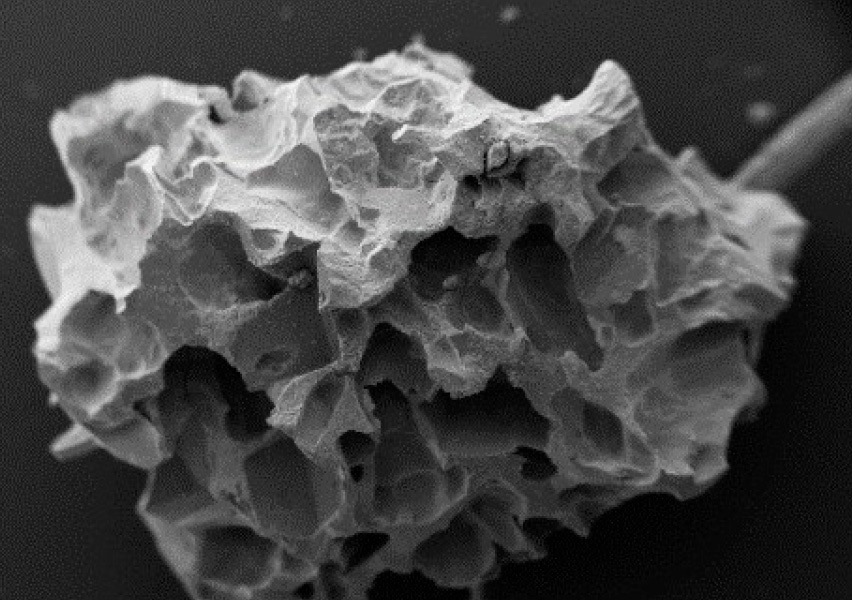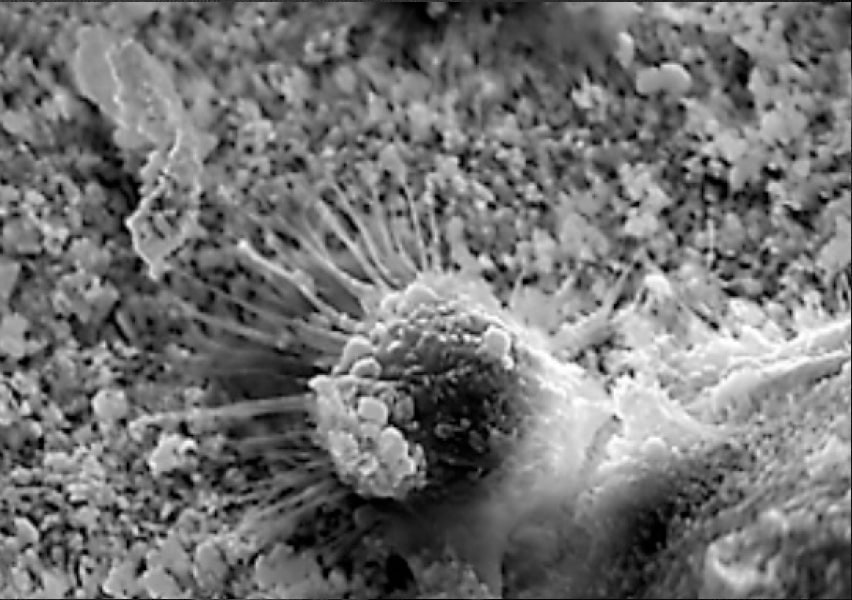 Biomimetic surface
Safe solution – biocompatible – Synthetic
TIXXU GRAFT bone substitute-putty
TIXXU GRAFT is not only available as granules, but also in a gel variant (putty).
TIXXU GRAFT putty is a malleable and injectable synthetic bone substitute material consisting of biphasic calcium phosphate granules (≥ 50% HA/β-TCP) in combination with a hydrogel.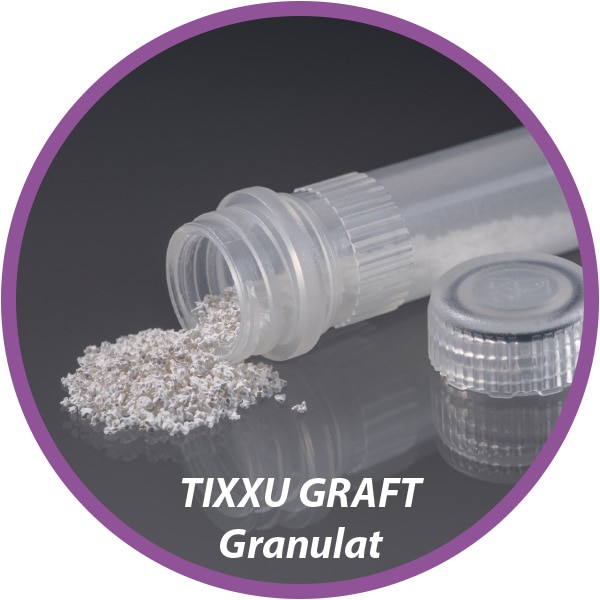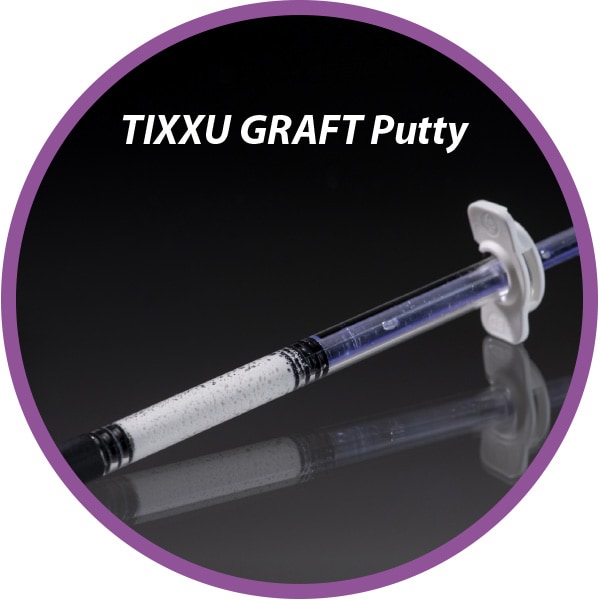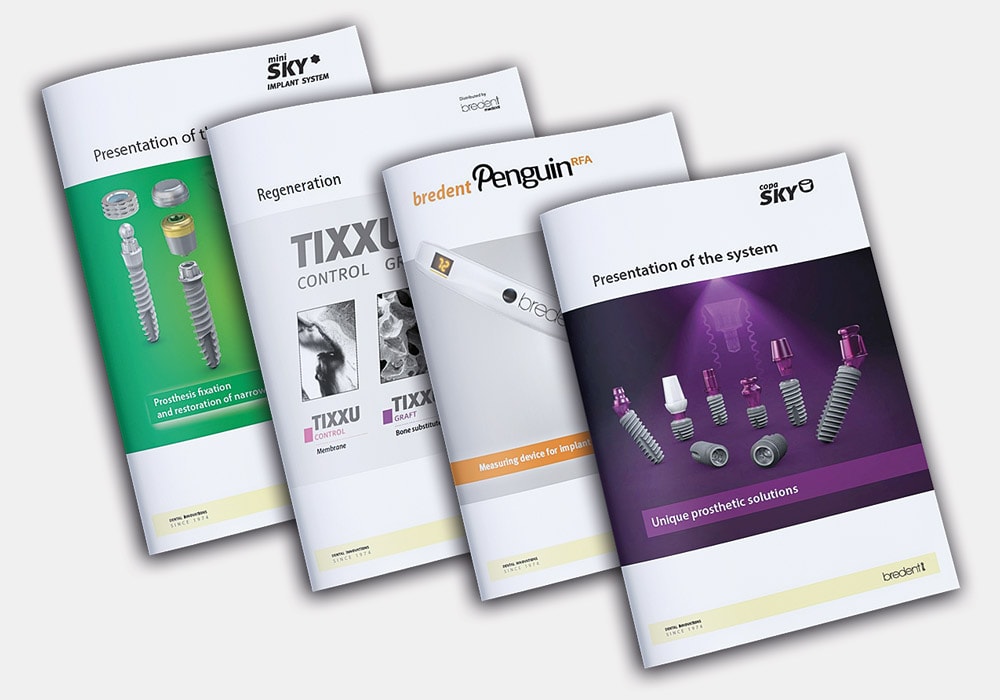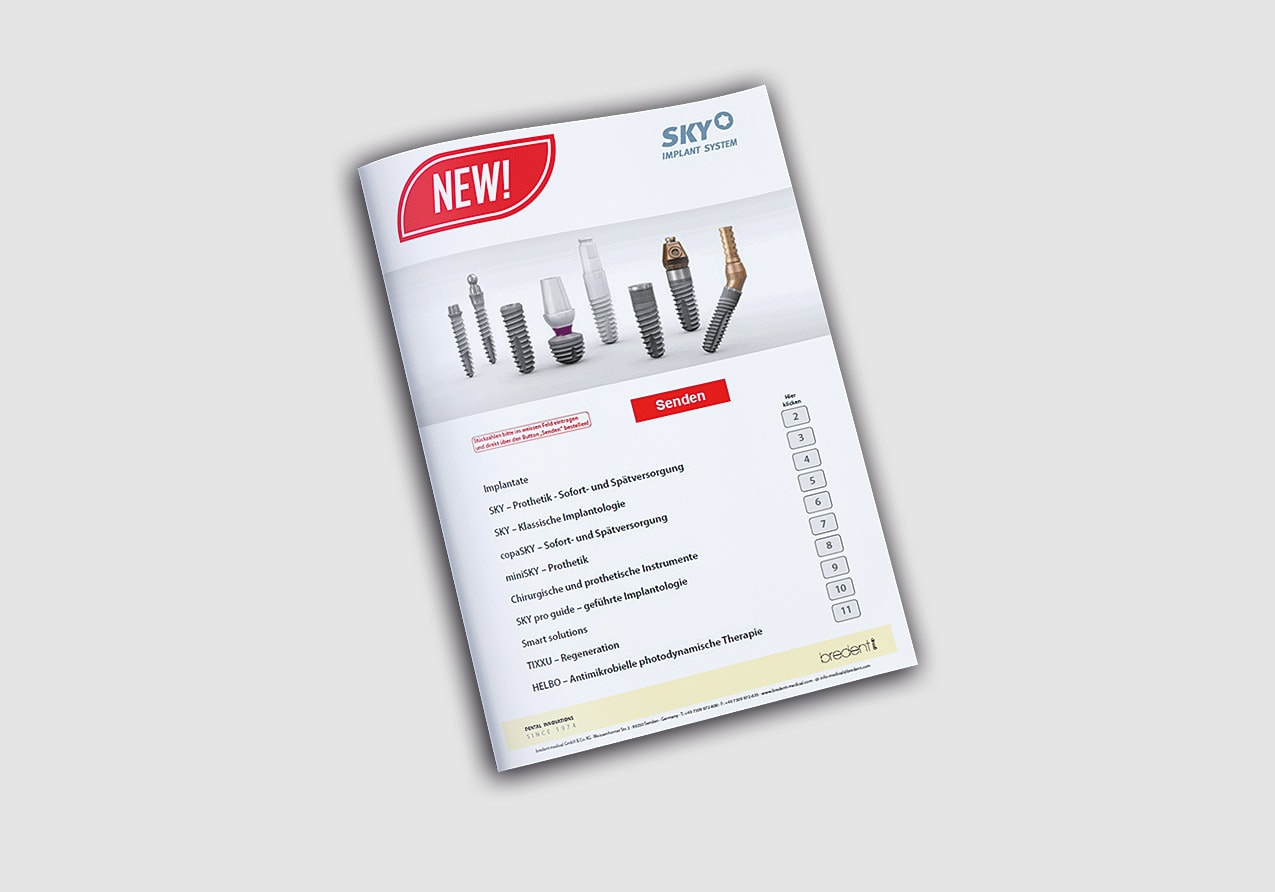 1. Daculsi G, Laboux O, Malard O, Weiss P. Current state of the art of biphasic calcium phosphate bioceramics. J Mater Sci Mater Med. (2003) Mar;14(3):195-200
2. Daculsi G. , LeGeros R. Z, Grimandi G., Soueidan A., Aguado E., Goyenvalle E., LeGeros J., Effect of Sintering Process of HA/TCP Bioceramics on Microstructure, Dissolution, Cell Proliferation and Bone Ingrowth, Key Engineering materials Vols 361-363 (2008) pp1139-1142
3. Changseong K., Sung Cho K., Daculsi C., Seris E. , Daculsi G., Eight-Year Clinical Follow-Up of Sinus Grafts with Micro-Macroporous Biphasic Calcium Phosphate Granules, Key Engineering Materials Vol. 587 (2014) pp 321-324
4. Rodriguez C., Jean A., Daculsi G., Five Years Clinical Follow up Bone Regeneration with CaP Bioceramics, Key Engineering Materials Vols. 361-363 (2008) pp. 1339-1342
5. Daculsi G., Jegoux F. and Layrolle P., The micro macroporous biphasic calcium phosphate concept for bone reconstruction and tissue engineering. in Advanced Biomaterials: Fundamentals, Processing, and Applications book, Basu B. et al., Wiley J. and sons Inc., (2009) pp 101-141
6. Fellah B., Gauthier O., Weiss P., Chappard, D. Layrolle P., Osteogenicity of biphasic calcium phosphate ceramics and bone autograft in a goat model, Biomaterials 29 (2008) 1177-1188
7. Lee JH, Jung UW, Kim CS, Choi SH, Cho KS., Histologic and clinical evaluation for maxillary sinus augmentation using macroporous biphasic calcium phosphate in human, Clin Oral Implants Res. (2008) Aug;19(8):767-71.
8. Daculsi G., Layrolle P., Osteoinductive properties of Micro Macroporous biphasic calcium phosphate bioceramics., Key Engineering Materials (2004);254-256:1005-8.